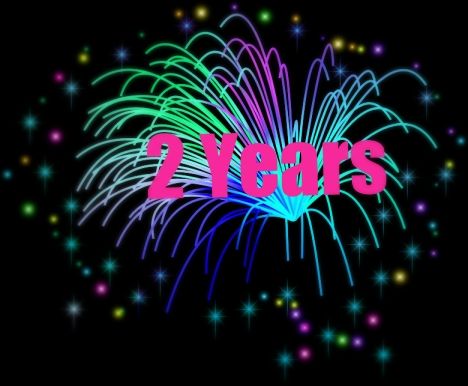 It's seriously been two years since I wrote my first post. In these past two years I have grown as a person, become a wife, made great friends, and become a dental hygienist.
I have not always been the blogger I would've liked to have bee but I'm sure y'all can understand that life does get busy and often times things must take precedence over blogging. (just so sad)
In this third year of my blog I hope to see it grow and watch people fall in love with it, as much as I am..... Sappy and a little strange I know BUT I am absolutely in LOOOVE with my blog!
Now for my very first High Five for Friday!!!
1. I checked a few more requirements off my list. Only a few more sealants and x-rays to go!
2. My Tuesday was filled with nothing but blogging and this sweet face
I'm absolutely biased.... but please don't hesitate to tell me how adorable she is!!
3. My sweet Tippy Tutu lost another baby tooth.
4. I'm celebrating my blogs 2 year anniversary TODAY!
5. My brother came home from school yesterday!! For those who don't know this is a seriously BIG deal. He is in vet school in the Cayman Islands!!