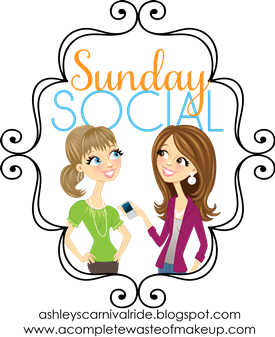 1. What is the first website you log on to each day?
My Blog!!!! I love to catch up on what all my blogger friends are up to!!
2. Give us some funny websites you visit that we need to know about
This is a toughie for me!! I don't have a lot of time to spend on my computer so when I do I usually have a significant purpose for being on. Sorry I'm so dull :(
3. Pinterest or Facebook? Why?
Pinterest!!!! There's no drama and I can relax and just "shop" around
4. Twitter or Instagram? Why?
Instagram!! I don't have a lot of time with school to scroll through all those tweets everyday so that means I get WAY behind!! Instagram is just easier for me to quickly look at.
5. Favorite youtube video...post it!
6. Biggest online pet peeve?
People misspelling simple words!!! Spellcheck is SO easy to use y'all!! We should ALL learn to utilize it! (really hope I didn't misspell anything now)
I hope y'all all have a FABULOUS Sunday evening!!!